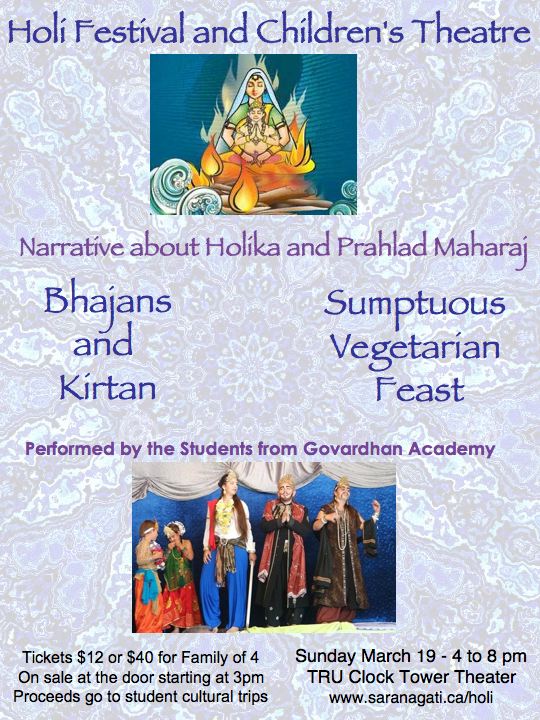 Holika is Hiranyakashipu's sister who tried to burn Prahlad but she was burned instead.
The devotees saw that as a symbolic and literal victory of good over evil and decorated themselves with the ashes of the pyre. That was the origin of Holi back in Satya Yuga.
"My dear Father, my strength is coming from the same person as yours. Everyone is controlled at every moment by the strength of the Supreme Person."
- Prahlad Maharaj
Children's theatre, kirtan and prasadam program 
Sunday March 19th. 
4pm to 8pm
Clock Tower Theater
Thompson Rivers University
For tickets and information, contact Kripanidhi 
kripanidhi.acbsp@gmail.com
250 457 0917